Marble Flooring Maintenance
Just like carpets, marble floors need to be maintained as well. Without any marble flooring maintenance, these delicate floor coverings can collect surface dust easily. Consequently, the marble can become dull and stained, causing harm to the overall appearance of the flooring. Marble floors are aesthetically beautiful but they do require special attention and cleaning materials to not damage them.
Specialized Marble Floor Cleaning Techniques
Without proper care, marble floors may need to be repaired to ensure their longevity. Our marble floor polishing technicians have been specially trained in the state-of-the-art equipment and the special method used by Big Red. The polishing system we have in place basically removes a thin layer of the marble to produce the desired sheen. This is unlike the conventional marble polishing method which uses a diamond-coated pad to sand the marble.
Our technique is less abrasive on the marble, quick, dust free and most importantly – it produces quality results!
Our Big Red Marble Polishing Satisfaction Guarantee!
If you are not satisfied with the service from us, we will return to your premises with no obligations and re-polish any area you feel needs additional attention.
For professional marble polishing services,
call Big Red now at 6241 9443!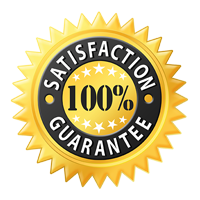 Time to clean?
Time to call Big Red!