Upholstery Cleaning Singapore Services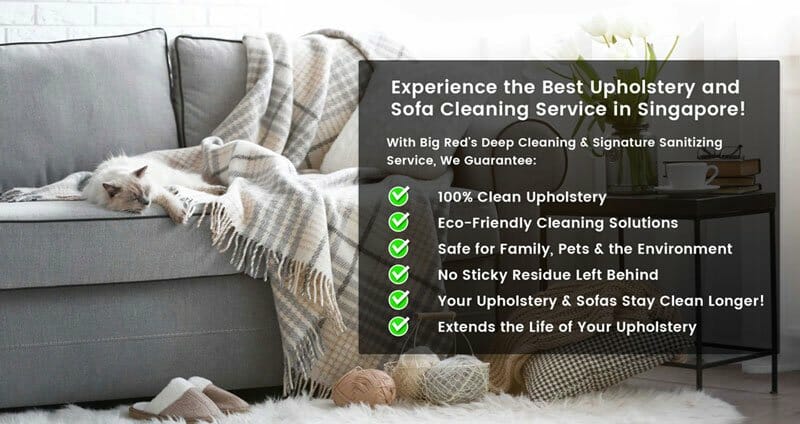 The key to clean and lasting upholstery is regular maintenance. Upholstery fabrics last longer and look cleaner if maintained regularly. Big Red offers professional sofa and upholstery cleaning Singapore services.
At Big Red Carpet Cleaners, our upholstery cleaning Singapore service can restore the beauty and increase the life of your upholstered furniture. Our professional treatment method cleans your upholstery deep down, removing all the embedded particles and dirt that has built up over the years. We can restore your furniture's original color and beauty in no time.
Health Benefits of Professional Sofa and Upholstery Cleaning
Regular professional upholstery cleaning Singapore has been proven to improve the overall indoor air quality in offices in buildings as well as in your homes.
Over time, upholstered furniture becomes well-known reservoirs of allergens, dust and dirt particles. Regular professional cleaning of these fabrics will ensure that you enjoy a cleaner and healthier indoor living environment.
The Big Red Advantage
At Big Red, we understand the importance of proper upholstery care and maintenance. We use industry-leading technology and the highest standards of service to ensure the best results.
The Big Red upholstery cleaning Singapore method is safe for all types of upholstery and furniture furnishings. We believe that every case is unique; so we implement a customized method for each specific type and material of sofas, mattresses, chairs, and/or other types of furniture.
In addition, our professional upholstery cleaning Singapore cleaners will take extra steps to prevent fabric shrinkage and preserve the quality of your upholstery for many years to come.
Our 30-Day Big Red Clean Upholstery & Sofa Guarantee!
If you are not satisfied with the service from us, we will return to your premises with no obligations and re-clean any area you feel needs additional attention. It's our 30-day, Big Red 100% Satisfaction Guarantee.
For professional upholstery & sofa cleaning,
services call Big Red now at 6241 9443!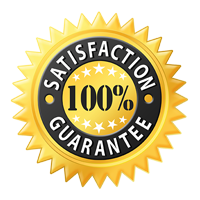 Time to clean?
Time to call Big Red!