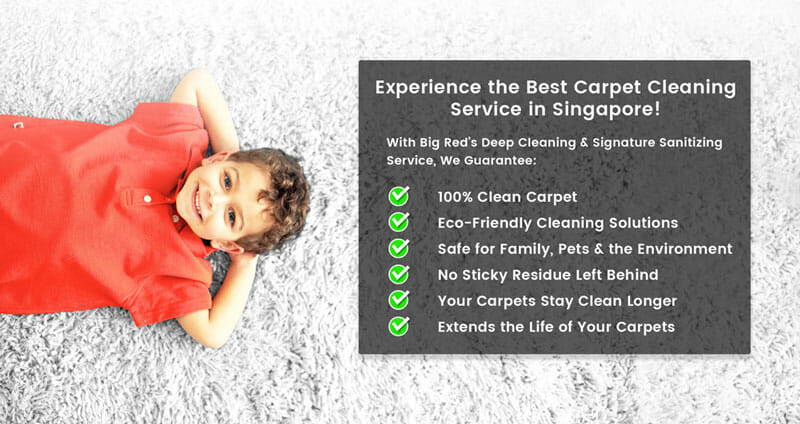 A Healthy Environment Starts from the Ground Up with Clean Carpets
Your carpets act as a sink, trapping dust, soil, pollen, dander, food particles and a host of other contaminants. Big Red Carpet Cleaners eliminates these unwanted invaders and restores your carpet's beauty. Additionally, research shows that properly maintained carpets promote improved indoor air quality that is beneficial to your health.
Applying the right method of cleaning to your carper is vital. Some methods leave residues that promote rapid re-soiling and spoil the appearance of your carpet.
We offer the following specialist services:
Pile Lifting
Hot Water Extraction or Steam Cleaning
Rotary Shampoo
Combination of Hot Water Extraction and Rotary Shampoo
Dry Foam
Bonnet/Pad Cleaning
Absorbent Dry Compound Powder System
Serving Singapore with World Class Services
Big Red applies the appropriate method with the right amount of mechanical action to pry ingrained dirt, grime and stubborn stains out of your carpet, with no damage to the fabric.
Our service not only removes abrasive dirt and soil but also any unsightly spots caused by spilled drinks, chewing gum, carpet browning, oil, food spillage and certain dyes. All of these can be effectively and safely removed from your carpet.
Did You Know?
Carpets are well known to act as reservoirs of allergens, dust and dirt particles.
According to studies, carpets are more effective in trapping allergens as compared to hard surfaces. This is due to the carpet fibers that trap particles and allergens, which fall onto the carpet. Proper cleaning effectively removes the dirt and dust from the carpet, keeping your carpet clean. Regular professional cleaning of these soft furnishing will ensure that you experience a safer, cleaner and healthier indoor environment.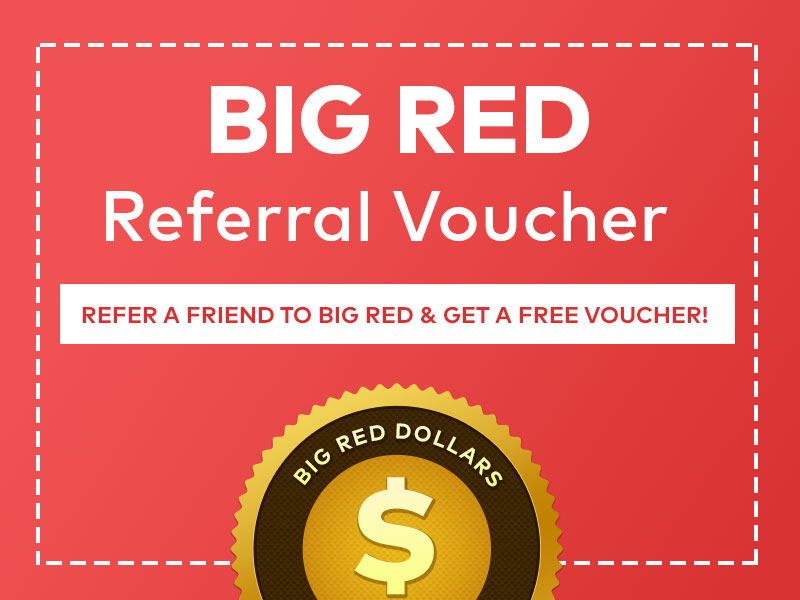 Our Big Red 30 Day Clean Carpet Guarantee!
If you are not satisfied with the service from us, we will return at no obligation and re-clean any area you feel needs additional attention. It's our 30-day, Big Red–100% Satisfaction Guarantee.
For guaranteed clean carpets,
call Big Red now at 6241 9443!