A lovely rug brings all attention to it. It can be the focal point of your room, lifting it from mundane to spectacular in a matter of minutes.
Needless to say, when this carpet starts to get old, the wow factor of your living room also goes down. And since carpets are expensive, it's not entirely practical to keep replacing them every year.
How to Extend the Lifespan of One's Carpet?
Well, you take care of your precious carpets so that they keep looking good and fresh. A bit of care and precaution will go a long way in extending their lives.
In this post, we discuss a few simple but effective ways that you can do to keep your carpets clean, healthy, and looking immaculate season after season. None of these are complex to carry out and can be incorporated into your weekly house cleaning routine.
Keep Furniture with Sharp Ends Away from Carpeted Areas
If you have placed any furniture on top of your carpet, make sure the legs of the sofa, table, or the chairs do not pierce through the fabric of the carpet. All furniture will make dents into the carpets they are on but some will damage the carpets more than others. If your carpet is delicate, you need to be extra careful while placing any furniture on it. Go for flat bottoms, like vases, more often than not.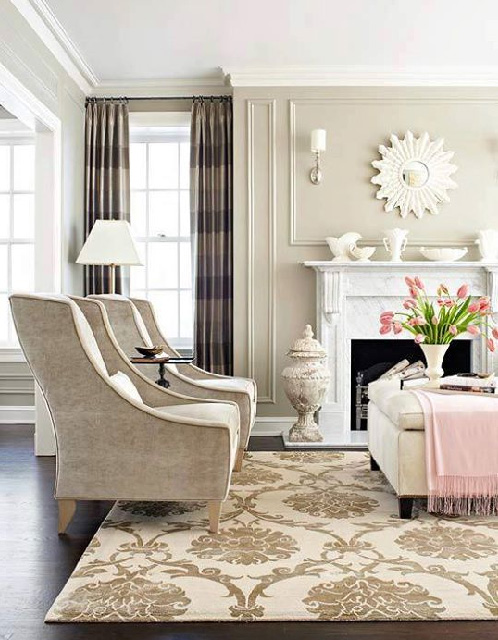 Keep Moving Heavy Furniture Around in Carpeted Areas
If you want to prevent pile crushing (yes, carpets have piles too!), it's best to keep moving the furniture on your carpet around. Depending on how your living room is set up this may or may not be always feasible. But if it is, we recommend doing it.
Don't Let Stains Settle In the Carpet
The best way to keep carpets clean, even those that claim to be stain-resistant, is to act quickly on spills. Soapy water often works very well. In a previous post, we spoke about how to clean the stains off your carpet without chemicals. You might want to visit it for some brilliant ideas to help you remove these stains.
But whatever you do, don't use a scrub or a brush with rough bristles to clean your carpet. Carpets are delicate things and need to be cared for gently.
Don't Tread on the Carpet with Heavy Boots
Make it a policy in your household for people to remove their footwear before stepping onto the carpet. Stilettos and boots are the worst culprits but even slippers and light shoes aren't much better.
Our footwear, which has been to all corners of the city with us, has picked up who knows what from various places. We may wipe our shoes on the doormat at the entrance before stepping into the house but we are afraid that doesn't do much. If you walk on a carpet with any kind of footwear on, expect a high-level transfer of grime (visible and invisible), allergens, and bacteria from the sole of the footwear onto the surface of the carpet, where they will stay and grow. Even if you do regularly clean your carpets, why on earth would you want this to happen to them in the first place?
Keep Your Carpets Away from Sunlight
It is not the sun so much as the amount of exposure to it that causes damage. To preserve your carpet's colors and brightness, keep it away from prolonged exposure to sunlight.
Vacuum Your Carpet Regularly
Saturday is fine, too. As long as you give it a deep cleaning at least once a week, your carpet will remain healthy. It's important to vacuum all your carpets, mats, and rugs on a regular basis.
For area rugs, start vacuuming from the center and proceed towards the fringes carefully. Keep the suction low; you don't want the fringe to get caught in the vacuum cleaner. If it's not too much work, turn the rug around and vacuum it on the other side as well.
Beat the Carpets!
If your vacuum cleaner is broken or doesn't have enough suction power and you need your carpet looking spic and span for guests in the evening, try this old-fashioned way of cleaning carpets. You hang your carpet to dry out in the open, preferably when the sun is shining nice and bright, on a taut clothesline or a parapet where the carpet will remain snug.
If there are any teenagers in your house you can ask them for help, or do it yourself for some good upper body exercise.
Bring out a baseball bat, grab it firmly with both hands, and start hitting the carpet — not with all your might though. Keep doing it for a few minutes in different places.
This rids the carpet of the layers of dirt settled on it, and spending some time in the sun also sucks the moisture out of it. The dampness of any kind is bad news for carpets since a damp carpet is also a breeding ground for all kinds of microbes and bugs.
Wash Your Carpets Regularly
If vacuum cleaning rugs is too tiresome for you, you do have the option of washing floor mats and small rugs with your hands. Soak them in soapy warm water for a couple of hours and rinse under running water till it runs clean. They can also be put in the machine for real hassle-free wash. Opt for mats and rugs that are fit for machine wash. This might significantly curtail the choices available to you in terms of the best mats out there, but this is also the most convenient way of cleaning mats and small rugs. Dry them in soft natural light though.
When Do You Need to Call Carpet Cleaning Professionals?
When the carpet or rug in question is precious and valuable, or an heirloom even, it makes sense not to attempt to clean it of its stains ourselves. It is ultimately your call, but we are of the opinion that expensive Persian and Turkish rugs should be handled with utmost and expert care. Choose us for your carpet cleaning needs!
Conclusion
The above suggestions will keep your rugs looking good and clean season after season. But you shouldn't stop there. Just as it is good for our teeth to get a dental cleanup every year or so, regardless of regular brushing and rinsing with mouthwash, similarly it is great for carpets to receive a professional cleaning once every 12-18 months. That is the best way to get rid of deep-seated dirt, grime, and bacteria, and restore the carpet to a pink condition.
When you do decide to contact the professionals, look out for those accredited by the Institute of Inspection Cleaning and Restoration Certification, Restoration Industry Association and the Carpet and Rug Institute. We are one of a handful of specialists accredited by all three.